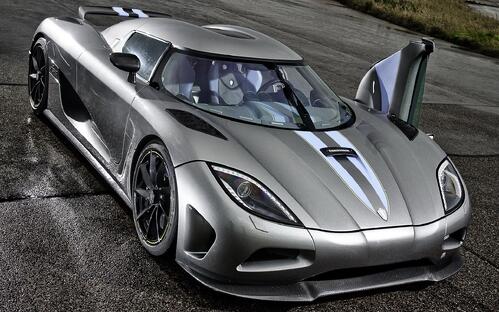 (Just for the record, this is not the car I used to drive down to Umeå :) )
Earlier this week, on Wednesday afternoon I took a 1,5 hour drive from Skellefteå, down south to Umeå, which by the way is an absolutely gorgeous trip through the Swedish country side, a very unique treat.
I was scheduled to present Snowflake, multitouch technology and NUITEQ at an investor meet-up organised by Connect Norr in Umeå early morning Thursday, so I decided to head down there the day before.
Connect is a global organisation that we have been working with for many years, that helps entrepreneurs in their journey to be awesome.
While chilling at a fountain in front of the hotel, shortly after I arrived in Umeå, enjoying my dinner, I ran into and caught up with the CEO of Algoryx. Quick shoutout, check their company website https://www.algoryx.se/, they are world famous for their Algodoo physics software.
The next day the real fun started. In addition to having been selected as the company to represent Sweden, entrepreneurs from Norway and Latvia were there to present their businesses, which was very interesting.
Another great part of the day, was the pleasure to have met Jesko von Koenigsegg, one of the founders of the world famous and worlds most gorgeous car the Koenigsegg (see picture in the top).
Obviously I had to make a reference in my presentation to the Koenigsegg, that we compare the multitouch industry with the car industry. The Koenigsegg is an absolutely gorgeous piece of hardware, but without fuel (no disrespect), the car is useless. It is "just" a great looking piece of hardware/technology with no real function other than to please the eye. It needs fuel in order to drive the car and give the user that complete wow experience and feel what the technology is all about. Whereas I concluded that our multitouch software Snowflake is the fuel that drives the interactive multitouch displays, giving users the complete experience.
The presentation went well, the audience was very interested and impressed with what we had achieved in just 7 years. I made some great connections, so all in all a great day.
Looking forward to the next trip to Umeå.
To be continued...:)