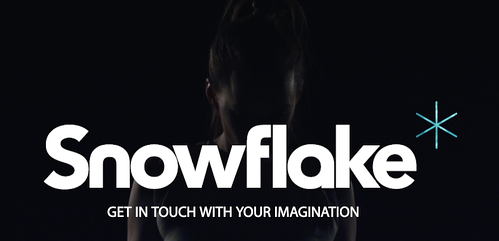 Skellefteå, Sweden / Seoul, South Korea – April 4th, 2014 – NUITEQ®, the award winning multitouch software developer, announced today, that it has signed a new Snowflake distribution agreement and strengthened its relationship with its existing South Korean Partner AVA Vision.
AVA Vision and NUITEQ® have been collaborating for over four years, distributing Snowflake with AVA's interactive multitouch displays, specifically across South Korea and Japan, but as of late even beyond those borders, in other countries of Asia and even outside of that territory.
Year-on-year AVA has seen their business grow and demand for their interactive multitouch displays is continuously growing. This growing demand for their displays goes hand in hand with demand for software solutions that leverage the capabilities of their screens.
AVA offers interactive touch foils with applications, as well as other multitouch sensors such as overlays, tables, kiosks and walls to different market verticals.
AVA's clients are manufacturers of DID and related digital display products and system integrating companies that install Video and Audio devices. Both the IR multi-touch sensor and related applications from AVA are amongst their highest demanded products.
AVA uses NUITEQ's Snowflake multi-touch software product in combination with its interactive multi-touch installations, which are amongst others deployed in a wide variety of public spaces amongst others in Seoul, South Korea.
AVA and NUITEQ® were both exhibiting at Integrated Systems Europe (ISE) in Amsterdam earlier this year, where the companies showcased their combined products on the AVA stand.
"It was great to support our partner at ISE and to see people get so excited about AVA Visions interactive displays in combination with our award-winning multitouch software Snowflake. We introduced AVA to several of our relationships, whom have now placed orders with them.", said NUITEQ's CEO Harry van der Veen. He continues: "I'm looking forward to visit Seoul again later this year to continue to understand the regional market and to ensure that we jointly serve AVA Visions customers as best as we can."
"We have sold many types of touch software in Korea and other countries in Asia. We believe that Snowflake is the best software for the IR type touch sensor devices that we offer. We have been successfully distributing interactive solutions for years and we are continuing to bundle these products with Snowflake. Snowflake will give us competitiveness to sell our touch sensors and NUITEQ is the right partner for our interactive business in Korea, Japan and other Asian countries.", says JJ Park, CEO of AVA Vision. "Our customers and partners also have shown strong interest in Snowflake ABC, the multitouch software suite for pre school and early learning, which can be used by kids in schools and kindergartens as well as in interactive kids corners in for example retail environments or other public spaces."
About AVA Vision
AVA Vision Co, Ltd. is a technology-based company, specialising in system integration with audio and visual applications and networks. AVA Vision develops interactive products and offers their solutions, including touch sensors and 3d displays, to a wide market range. Visit www.avavision.co.kr for more information.
About NUITEQ®
NUITEQ® is an award-winning developer of multitouch software solutions for interactive touch displays. Its product Snowflake Suite, offers users a wide range of immersive and entertaining applications to experience the magic of multitouch technology. NUITEQ's customers include OEMs, ODMs, Fortune 100 companies, system integrators and VARs. Its vision is to champion the natural use of technology.
Visit www.nuiteq.com for more information.