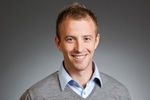 5 September 2011
Business Coach Martin Wiklund of Uminova Innovation joins NUITEQ's Board of Advisors
Skellefteå/Umeå, Sweden - 5 September 2011 - NUITEQ®, the award winning multi-touch software technology company, announced today that IT-specialist Martin Wiklund joins NUITEQ's Board of Advisors.
Martin is a Business Coach at Uminova Innovation and the Manager of InfoTech Umeå. Martins goal is to help IT companies in the region accelerate their businesses as well as working with IT startups in identifying, evaluating, and executing their innovative IT ideas.
Prior to joining Uminova Innovation, Martin worked as a National Practice Manager - Microsoft Solutions at Sogeti Sweden, where he was responsible for business development and partnerships for Sogeti Sweden's Microsoft offerings, including marketing and sales strategies, technology evaluation and evangelism, sales and delivery coaching.
Additionally Martin has worked at Sogeti USA in New York as a Principal Microsoft Solution Architect and as an IT-Consultant at Capgemini, the French global IT services company.
Skellefteå born and raised Martin Wiklund holds a Bachelor degree in System Analysis from the Umeå University, and before starting his professional IT career, Martin was playing professional football at Umeå FC in the top football leagues in Sweden.
"We are extremely excited to have Martin on our team. His experience and network within the IT industry is impressive and will add a massive value to NUITEQ.", says NUITEQ's CEO Harry van der Veen. "Martin is full of knowhow, pro activity and addictive passion and his drive to help to entrepreneurs is what makes him so appealing. He is regularly traveling to Silicon Valley and with his network in the US, I'm sure some interesting doors will open for us there. Exciting times are ahead for NUITEQ with Martin on board and we are looking forward to learn a lot from him as a business coach."
"NUITEQ is one of the most interesting startups in the region and I really look forward to working more closely with Harry and his great team. NUITEQ has an impressive customer, partner and award list, and a strong position in the multitouch,industry. With their extensive experience and dedication to customer satisfaction, NUITEQ are very well positioned now that the market for non-mouse/keybord interfaces are really taking off", says Martin Wiklund, Business Coach at Uminova Innovation.
About Uminova Innovation
Uminova Innovation AB contributes to commercialising business ideas. They offer a structured process and personal support, networks and a creative setting. Focus is on business ideas from researchers, employees and students at the university and hospital in Umeå and on innovative ideas from companies in the region.
About InfoTech Umeå
InfoTech Umeå which is an initiative by Uminova Innovation, works hard to give innovative people, companies and organizations in the region the best possible support in turning their ideas into IT innovations and successful companies. This is done by using Uminova Innovation´s proven processes, models, tools and network and adjusting these assets to the specific needs of IT related innovations. InfoTech Umeå is also marketing and promoting Umeå and its regions IT capabilities (companies, research, university etc) to attract domestic and international companies and investors.
About NUITEQ
NUITEQ is a 2010 Red Herring 100 Global award-winning Swedish multi-touch technology company, that offers advanced multi-touch software and hardware solutions.
Late 2010, the company was awarded the 10th Most Promising Tech Startup in the World by Guidewire Group.
NUITEQ's vision is to improve the way people interact with technology, by creating rich engaging user interface experiences.
Visit www.nuiteq.com for more information.