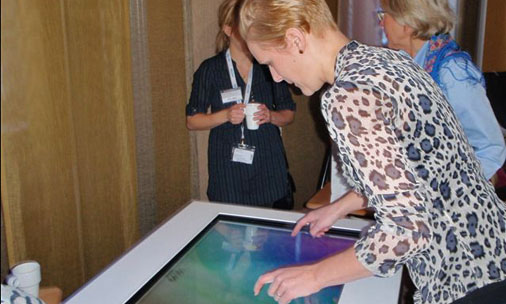 Skellefteå, Sweden – 4 May 2011– NUITEQ®, the award winning multi-touch software technology company, announced today that Swedish interactive solutions provider Zenton entered into a partnership arrangement with NUITEQ.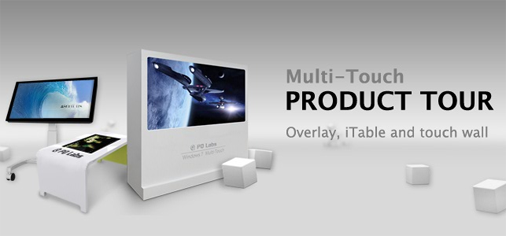 Zenton will be using NUITEQ®'s industry leading multi-touch software product Snowflake with its innovative multi-touch display solutions.
Zentons clients include companies in industries such as Retail, Museums/ Exhibitions, Shopping malls, Architecture, Events and Advertising.
Its client portfolio includes; H&M, Stena Line, Svenska Spel, Frölunda Torg Shopping mall, and a large amount of Swedish museums.
Zenton's product line includes Interactive solutions, sound & vision solutions, sound design, directed audio, exhibition technology, interactive floors and surfaces.
"NUITEQ's multi-touch software Snowflake is a great, solid and flexible platform that works "out of the box", which can easily be configured, adapted and implemented in our multi-touch systems. Together with NUITEQ and their software development team we will be able to create many mind blowing projects for our clients.", says Kristoffer Lindgren, Zenton's CEO.
"We are pleased to partner with Zenton. They have delivered cool projects for great clients in different areas such as retail, museums and other public spaces.", said Harry van der Veen, NUITEQ's CEO. "Our Software Development Team is looking forward to work together with Zenton on multi-touch software customization projects, that will be build on top of the existing Snowflake framework."
Snowflake is used worldwide in over 45 countries in a wide variety of industries including Public Spaces, Education, Entertainment, Exhibition/Events, Real Estate, Museums, Retail -stores and shop windows, Interactive advertisement, Digital signage and other market verticals and segments.
About Zenton
Zenton is a leading supplier of interactive, sound and vision solutions that include both hardware, software, sound and video production as well as concept creation and development. Visit www.zenton.se for more information.
Check the video below of a multi-touch project that Zenton delivered to a Swedish museum.