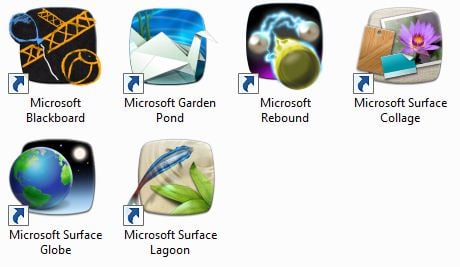 Everybody loves Microsoft right? So do we.
That's why we integrated support into our award-winning multi-touch software product Snowflake Suite 1.9.2 (freshly released earlier this week), to execute external applications from within the Snowflake interface, including Microsofts Touch Pack apps, Flash apps etcetera.
More information about Microsofts Touch Pack, you can find here : http://tinyurl.com/33y2w23
The Touch Pack is free to download and are great fun to play with.
For your ease, we have dedicated a section on our Support Wiki, on how to launch these apps from within Snowflake.
You can find more information about this, here.
If you require any support, please don't hesitate to let us know, here.
Good luck and enjoy!