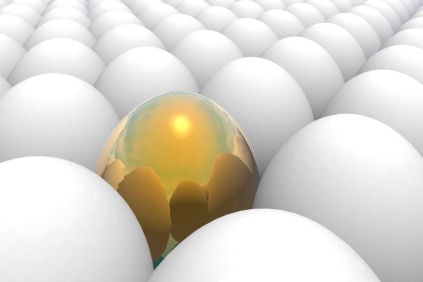 Back in 2006, when I started my multi-touch technology research as a Communication Multimedia & Design student, googling for the word "multitouch", only returned about 5 hits.
This was before Apple had launched their multi-touch enabled iPhone and before Microsoft had released their interactive multi-touch table called Surface.
Quick flash forward to today, 3,5 years later, the word "multitouch" is returning 7,7 million hits on Google, in June this year, we are celebrating the 3 year anniversary of our North Sweden headquartered multi-touch solutions providing company NUITEQ and multi-touch is becoming mainstream in mobile phones, laptops, desktops and public spaces.
Multi-touch is no longer a hype, but it is becoming mainstream and not only giants like Microsoft and Apple are active in the multi-touch technology industry, but also venture capitalists, business angels and other companies see the true value of multi-touch technology.
Below are only a handful of events listed (I'm sure there are more), that show how exciting and dynamic the multi-touch technology industry has been lately, in regards to Venture Capital:
- NUITEQ's partner N-trig receives a $ 24 million total investment, investors includes Microsoft
- Motorola Ventures invests in France based multi-touch hardware company Sensitive Objects
- NUITEQ receives its first round of venture capital in 2009, after getting an angel investment firm on board, in 2008
- RPO received over $ 18 million in VC cash
- Promethean, a competitor of SMART in the interactive whiteboard market, invests in Flatfrog, a Sweden based developer and manufacturer of optics-based multi-touch kits and subsystems
- Interactive whiteboard solution provider SMART fights with Nextwindow over IP and SMART ends up acquiring Nextwindow (a father of a friend said once: "The day that you get sued, you will know that you are on to something." In this case it surely applied.
- Google acquires BumpTop, a talented Canadian VC backed startup, that has a 3D Desktop software solution (with recently added multi-touch support)
- Word is out, that N-trig seeks to raise an additional $30 million, before its IPO
NUITEQ is currently searching for additional VC funding, what is to become its second round of venture capital injection and I'm sure other companies in this industry will get funded soon as well. Exciting things are happening. Multi-touch is becoming mainstream through mobile phones, laptops and desktop computers, because of companies like Microsoft, Apple, Google, N-trig, Nextwindow and their investment firms. Because of these companies (and if you are active in the multi-touch technology industry, you should be thankful), other companies can tap into an amazing window of opportunities. In 5 years from now, our children will walk up to screens and expect them to be multi-touch. There is a clear trend that was extremely visible during 2009 and begin 2010, especially during events and exhibitions, called the iPhone syndrome? What it is, is that people walk up to screens and try to touch them, whereas they will walk away disappointed as soon as they figured out, that a screen was not interactive and probably thought that the screen was broken.
I'm eagerly looking forward to what kind of additional exciting mergers, acquisitions and investments will take place in the next 2 years in the multi-touch technology industry. It promises to be very exciting.