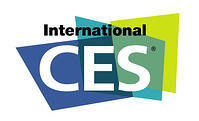 Wacom To Show Unlimited Finger Touch System Prototype At CES
NUITEQ's Snowflake Suite brings out the true capabilities of multi-touch
technology on LCD displays
Vancouver, WA and Skellefteå, Sweden – Jan. 6, 2010 – Wacom® and NUITEQ
announced today that they will be showing Wacom's unlimited finger touch technology
concept, based on projected capacitive techniques, with NUITEQ's Snowflake Suite
multi-touch software at the CES trade show at the Las Vegas Convention Center,
January 7 to 10. The concept system, built on a 21" LCD monitor and featuring
version 1.8 of the Snowflake Suite running on Windows 7, will be on display and
available for demonstration at the Wacom booth #31435, located on the upper level of
the Center's South Hall.
"We anticipate strong market interest in our unlimited finger touch, meaning 10, 15, 20
or more simultaneous touches, for desktop-size monitors and present this prototype
as an example of what can be achieved in the next generation of Wacom Feel IT
multi-touch-enabled products," said Masahiko Yamada, President and CEO of
Wacom. "NUITEQ's Snowflake Suite of multi-touch programs is a great complement
to our unlimited finger touch concept and visitors to our booth will be able to
experience what is possible when application user interfaces are designed to work
with any number of fingers, hands and even users."
Snowflake Suite is a cluster of multi-touch applications that are designed for different
verticals. Snowflake also comes with an API and SDK, allowing software developers
to rapidly create their own intuitive multi-touch applications.
The NUITEQ Snowflake Suite will also be available for demonstration at the Wacom
booth on notebook and tablet PCs from HP, Fujitsu and Toshiba that are enabled by
Wacom Feel IT multi-touch and pen technology.
"We are delighted that Wacom is demonstrating their innovative Feel IT multi-touch
products, at CES, in combination with Snowflake Suite," said Harry van der Veen, CEO of NUITEQ.
"Our view is that user interaction with displays will need to become
increasingly intuitive and natural and Wacom's unlimited finger touch technology is a
strong step in this direction."
About Wacom Feel IT Technologies
The Wacom Feel IT Technologies brand is the user interface technology of Wacom.
By integrating sophisticated UI technologies such as multi-touch, pen or a combination
of the two with controllers and device drivers, the brand provides a highly natural and
intuitive user interface experience for PCs, e-books and other IT devices.
About Wacom
Founded in 1983, Wacom's vision to bring people and technology closer together
through natural interface technologies has made it the world's leading manufacturer of
pen tablets, interactive pen displays, and digital interface solutions. The company
provides OEM solutions to leading manufacturers serving incremental markets.
Wacom's interface technology, called Feel IT Technologies, is also offered as an
integrated solution to strategic partners. Most Tablet PC manufacturers count on the
advanced features and reliability of the brand to deliver a superior experience. Visit
www.feelwacom.com for more information.
About NUITEQ
NUITEQ is a Swedish technology company focusing on delivering advanced multi-
touch software solutions for commercial applications. Its software product Snowflake
Suite, which received a Stevie Awards finalist recognition for Best New Product or
Service of the Year 2009 - Media & Entertainment, is available to end clients, software
developers, system integrators, VARs and OEMs. NUITEQ's vision is to change the
way people interact with technology, by creating a natural interface between users
and technology. Visit www.nuiteq.com for more information.
-end-
For more information, please contact:
Douglas A. Little
Public Relations Manager
Wacom Technology Corp.
360-896-9833 x174
douglas [dot] little [at] wacom [dot] com