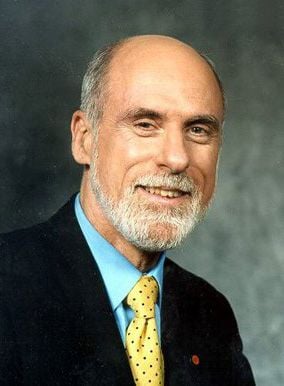 I am very honored to have participated in todays interview with Vinton "the father of the Internet" Cerf, Google Vice President and Chief Internet Evangelist.
Cerf who had received a honorary degree from the Luleå University of Technology (Sweden) (LTU) (where I also studied) was speaking in Stockholm at IVA and during a Q&A section with live video broad casting from Dreamhack Skelleftea, where LTU is a main organizer, a select group of people with roots in LTU, were selected to ask questions.
Because of the roots that NUITEQ and I have in LTU, I was amongst others selected to ask a question. Unfortunately the technology died on the spot, as the mic was not working anymore. Luckily a moderator was so friendly to pick up the question and miraculously it worked again after 5 minutes :)
It was very interesting and fun to hear Cerfs talk. If somebody changed the world it is him, so an amazing source of inspiration.
Cerfs contributions have been recognized repeatedly, with honorary degrees and awards that include the National Medal of Technology, the Turing Award and the Presidential Medal of Freedom.