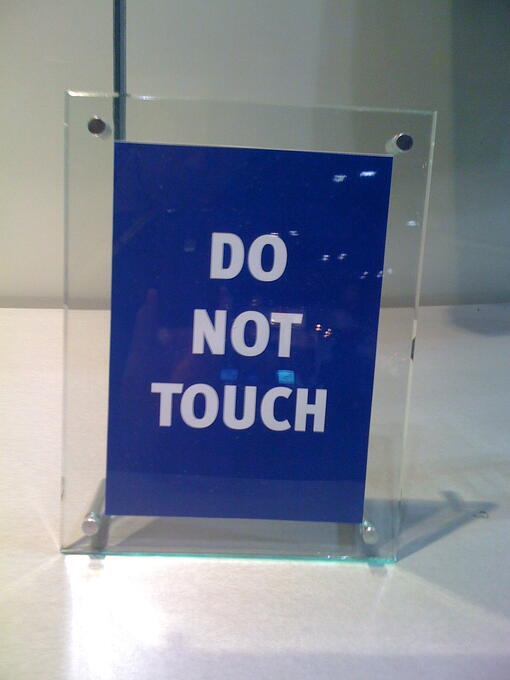 This sign was not at the N-trig booth though. Still interesting to find such signs at exhibitions for interactive displays. As one of N-trigs people mentioned in an interview, in a couple of years from now people will be "irritated" if they try to touch the screen and its not interactive and I believe this is 100% true. They might either think, okay this display is broken, or they are just pushed away by the fact that they can not interact with it. Non interactive displays will be considered annoying and boring, which will create an explosion of distribution and implementation of interactive displays.
One of the other things I was surprised about, was the weird marketing slogan of a company "untouchable technology", while they were in fact offering interactive touch solutions....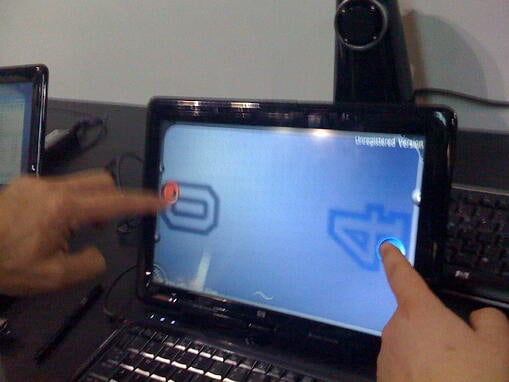 Airhockey (part of Snowflake)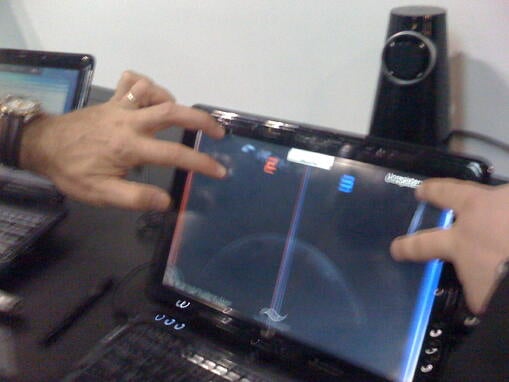 Wong (part of Snowflake)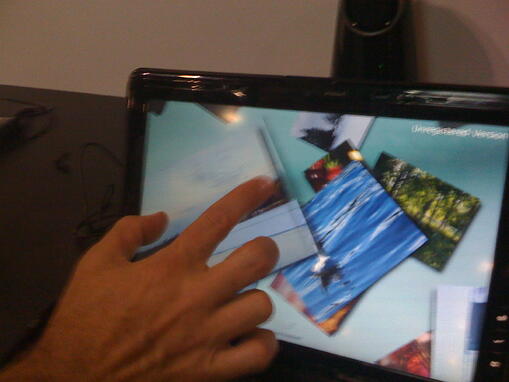 Media viewer (part of Snowflake)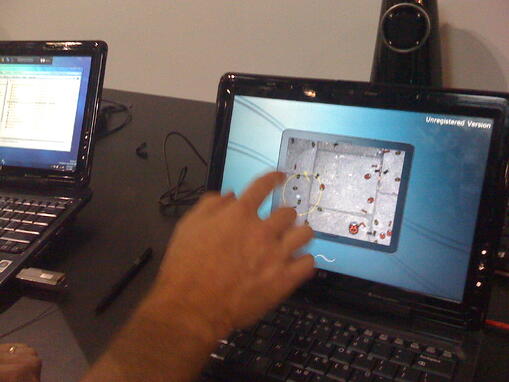 Bugs game (part of Snowflake)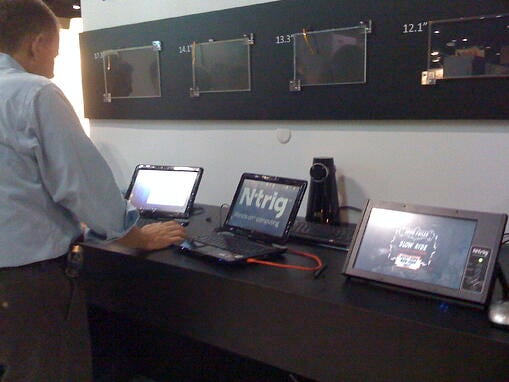 Software development kit on the right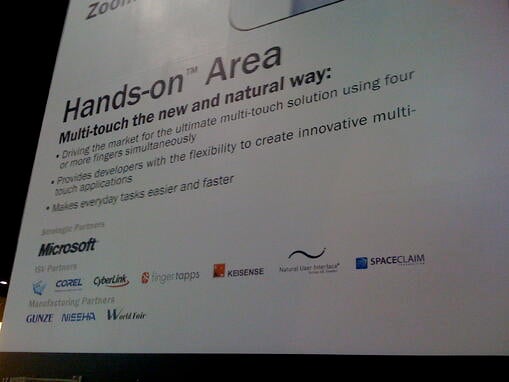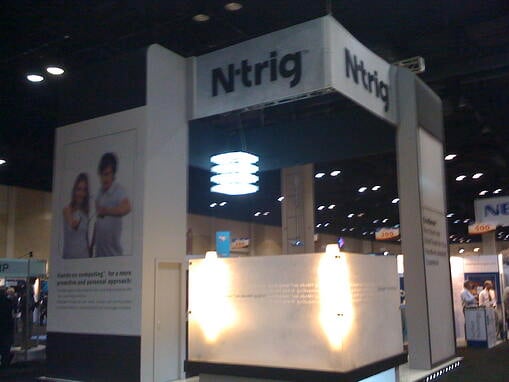 We were very delighted that NUI's partner N-trig shows the power of their DuoSense multi-touch technology hardware platform with NUI Suite Snowflake, during SID.
Joining the N-trig team again tonight at a party they are throwing in San Antonio.