One of NUI's educational partners, K3 School of Arts and Communication at Malmö University (Sweden) demonstrated NUI Suite Snowflake on their own multi-touch table, called Rosie, that 1scale1 developed as part of their thesis work.
1scale1 is a Critical Research Studio looking into the development of interactive media solution within K3.
As education is one of the vertical focuses of NUI, we were of course delighted with the robust and stable performance of Snowflake, despite many children interacting with the system at the same time. Furthermore we are of course glad that our software is so engaging to children to play with.
Thanks to 1scale1 and K3 for the pictures.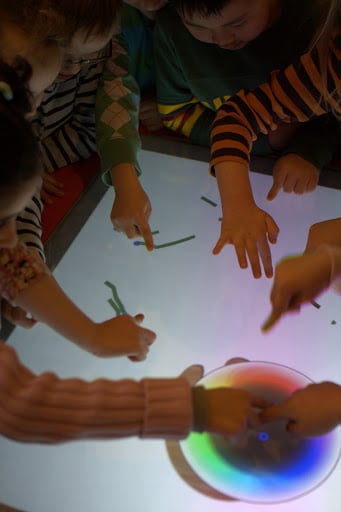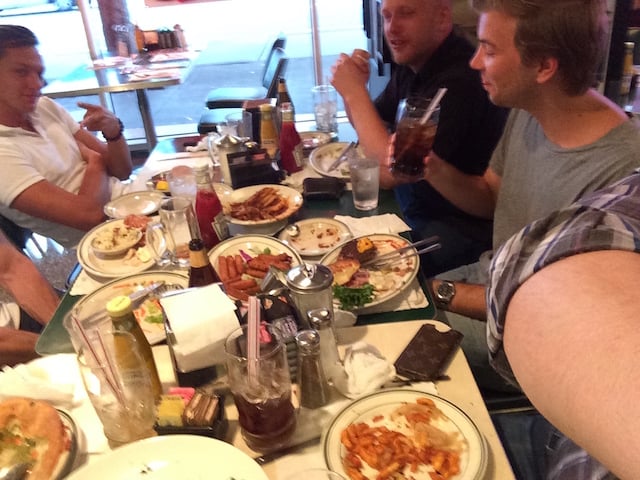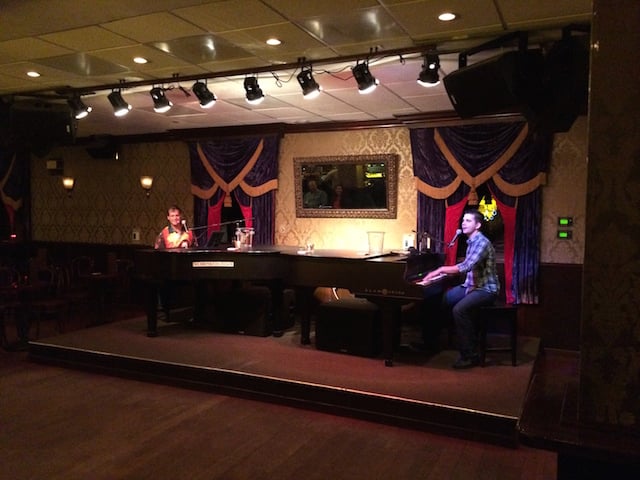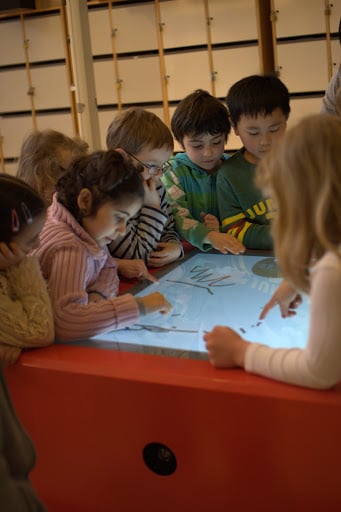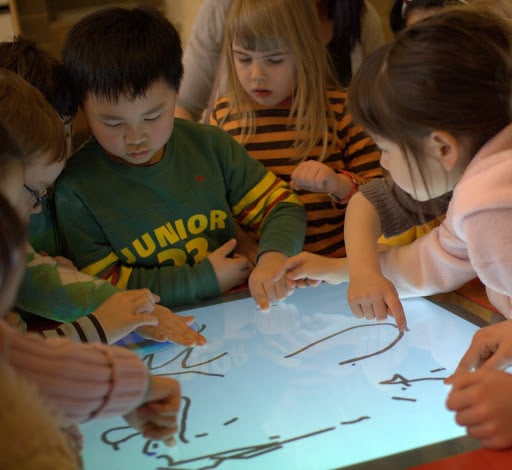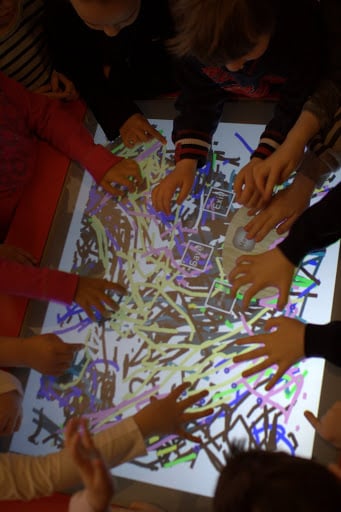 Previously NUI, K3 and 1scale1 organized a multi-touch workshop. For more details check the 1scale1 website.