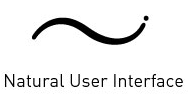 As you might have read in my previous blog post, I had a meeting with Adobe last week regarding discussions of multi-touch software applications development for Adobe's software platform, with the main focus on Flash.
One of the things Adobe Germany and Natural User Interface Europe AB discussed was the opportunity to organize together a multi-touch event in Europe for Flash developers in 2009.
Details regarding this event will be available later, however first we want to index what is the best possible location for such an event, meaning that we value a lot your input on where this event should take place.
Because of the fact that there are several hotspots in Europe regarding Flash software developers (active members in Flash communities/people with Flash jobs), we have preselected several locations, of which you can choose your most preferable one, if you would like to attend such an event. As Benelux and Germany are the hotspots in Europe, we have selected several locations in Germany and Holland, closest to these hotspots.
1) Cologne (Germany)
2) Munich (Germany @ Adobe)
3) Hamburg (Germany @ Adobe)
4) Maastricht (Holland)
5) Nijmegen (Holland)
6) Enschede (Holland)
Please fill in the poll on NUI Group, if you are interested in attending such an event and if you want to have a say in the location of such an event hosted by Adobe and NUI.
Thanks in advance for your input.
Be sure also to regularly check the blog of Alex Ciorapciu, Technical Marketing Specialist of Adobe and one of the driving initiative takers of this event. You can find his blog at www.aflexworld.com
Best,
Harry van der Veen
CEO Natural User Interface / Co founder NUI Group