Today there was an exhibition featuring 3 main projects of the Lulea Technical University at Skelleftea. One of them was our multi-touch project. A couple of news papers and photographers dropped by to note some info and take some pictures. I pretended to be one of the photographers, so no chance my face will be in the newspaper :P, but the others guys looked cute though ;)
After that the boys (Peter 'Kwissus' Bomark, Michael Bauer, Niklas 'Body' Brolin & Michael 'Leachim' Thörnlund) presented their project to the public, while I was filming it. I'll be posting the video of the presentation lateron, when I've editted it. The presentation was done in Swedish though.
A couple of photographers taking pictures of the multi-touch display and my project mates.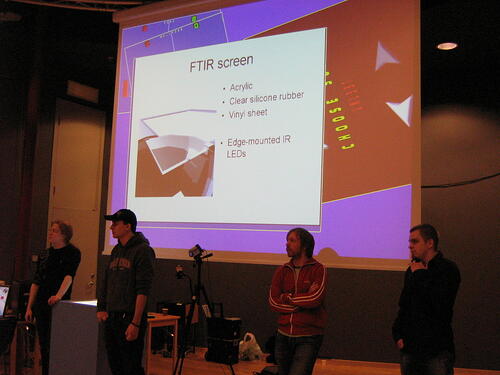 Peter, Bauer, Leachim and Niklas during the presentation.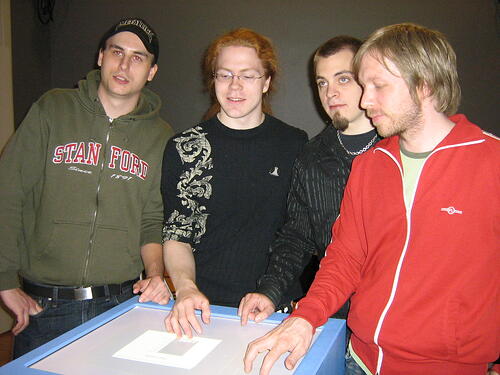 The ladies posing for the photographers of the newspapers.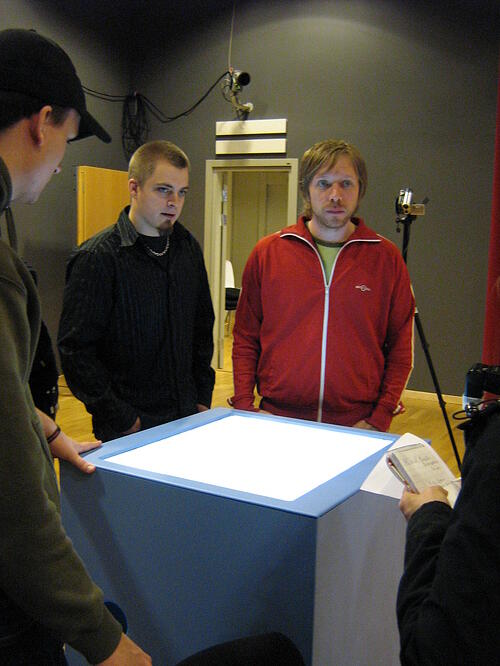 Bauer, Niklas & Leachim.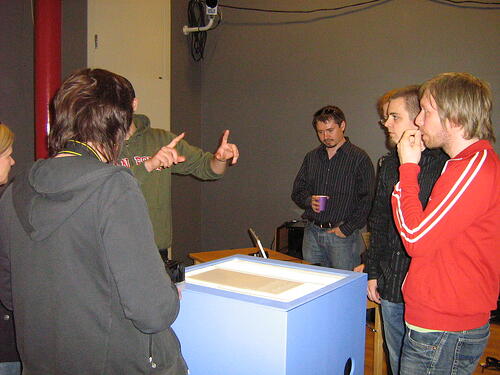 Bauer explainingg to the ladies how long his, uhm how this multi-touch display works, supervised by head of research Johannes 'never without coffee' Kaffewolf/Xvarg Hirche.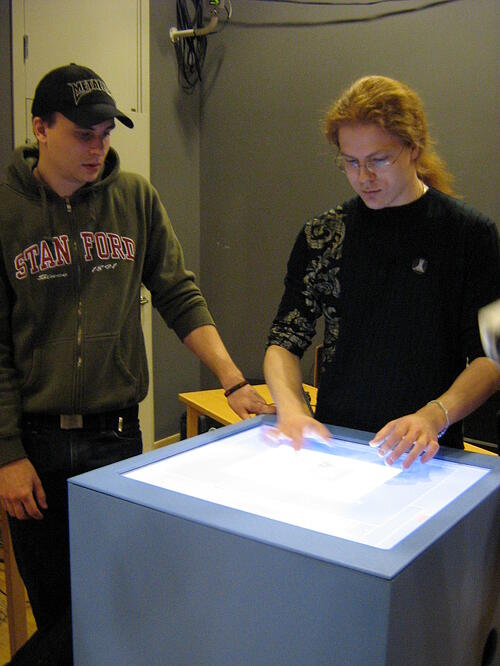 Bauer & Peter.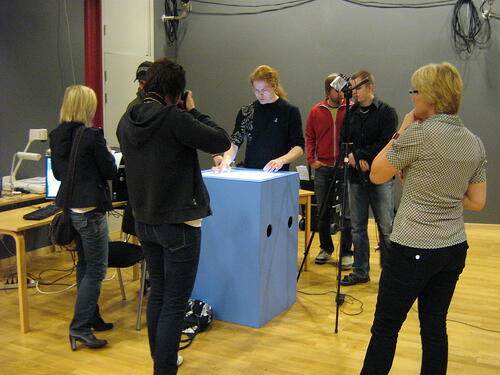 Below there's a video of one of the game concepts, that's been developed, called Poke Hero, where the user controls a virtual guitar to, yeah you would never guess, play music.