So this morning we pulled our screen from the oven ;), to further assemble it.
We needed to put the projection screen on it and attach the aluminum frames, that contain the leds, around it.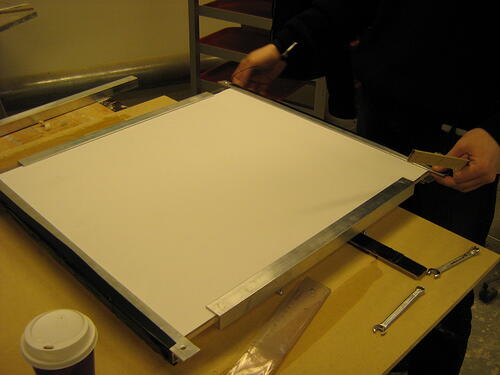 The projection material on top of the silicone rubber set off ftir like a christmas tree, while the same sample didn't, with the test sheet of Tuesday, so we placed it with the wrong side to the top. After flipping the projection screen and mounting the frames again, we tested it again and it worked like a charm. Ftir was not set off when we didnt touch it, but it did with the slightest touch of any object (finger, nail, back of pen, mobile phone, anything) and the screen is touch sensitive.
We attached the screen to the box.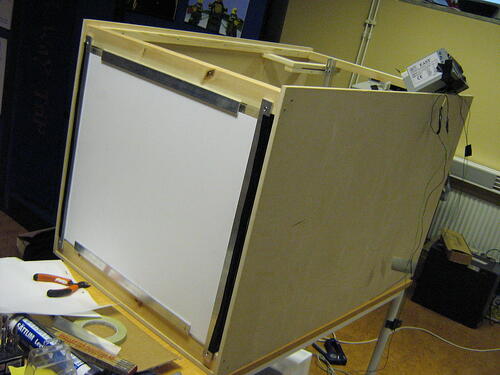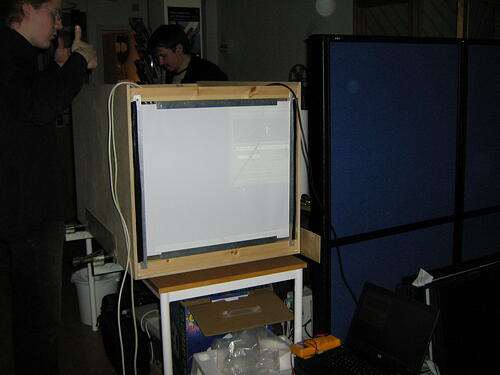 The wooden frame was detached and glued.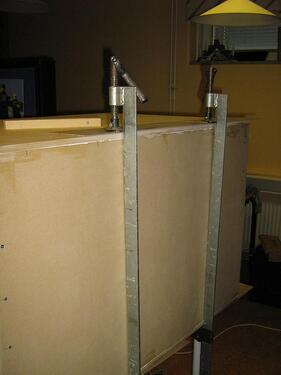 Then we mounted the beamer lifting mechanism as well as the power supply.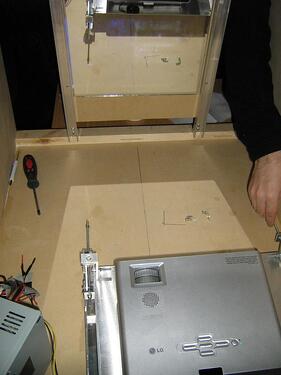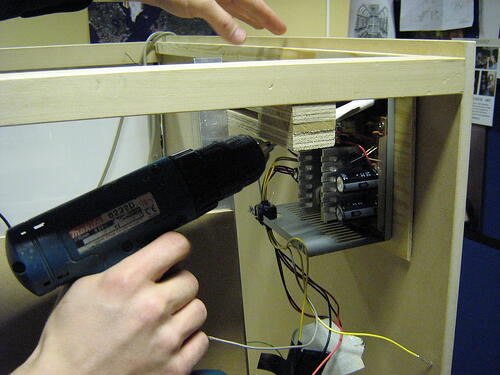 Wiring the beamer and leds and glueing them.