Hands on NUITEQ Snowflake training certified by Avixa for certified technology specialist credits.
Teachers agree that remote learning is here to stay. That's why academic officers and policy makers are looking to make education resilient against future disruptions. Snowflake engages students with their interests using the most popular educational videos on the web while aligning closely with academic standards. Our focus is on creative expression.
NUITEQ Snowflake is much more than a software solution, we offer a learning and teaching platform with ready made standards aligned content complete with full lesson plans in a variety of countries and languages.
We provide live Q&A sessions for teachers to get their questions answered, our support has been consistently rated above 95% satisfaction, and we train sales teams for this new world of distance learning.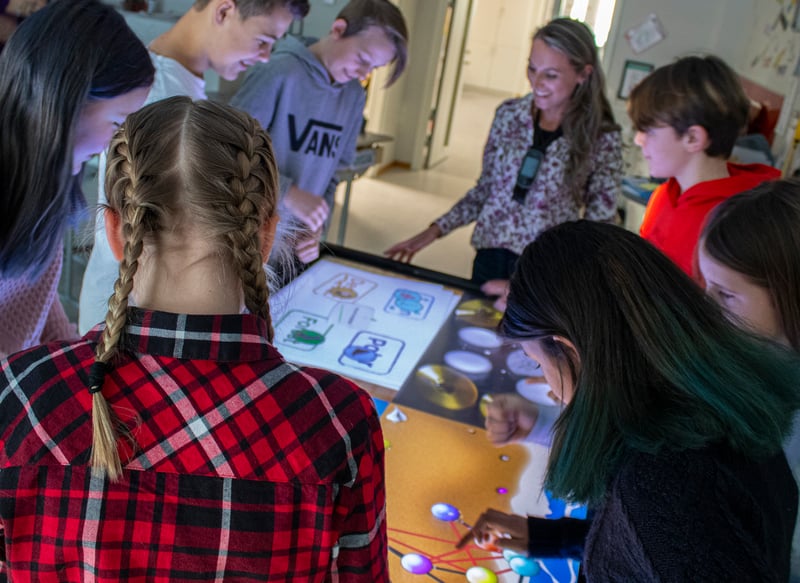 The Certified NUITEQ Snowflake Trainer program provides all the tools you need to make people comfortable with NUITEQ Snowflake by answering any questions providing references and resources to get started.
The Certified NUITEQ Snowflake Trainer Program is perfect for you if
You want to add a powerful tool for remote learning to your educational tool belt

You're a leader who can help others with Educational Technology

You want to use NUITEQ Snowflake for 21st Century Learning

You want to use NUITEQ Snowflake with curriculum and lesson plans

You want to share and grade NUITEQ Snowflake lessons with students

You want to be hands-on with NUITEQ Snowflake before using it with students