NUITEQ Stage is always evolving, creating smarter human interaction as we release a new version of NUITEQ Stage every two weeks at the end of each development sprint.
Based on feedback that we've received during several user tests, we have added the possibility to resize objects, on every corner instead of one corner, improving the user experience. Supported objects include sticky notes, texts and images. If you want to keep your image proportions, you can just hold Shift on your keyboard, while dragging a corner.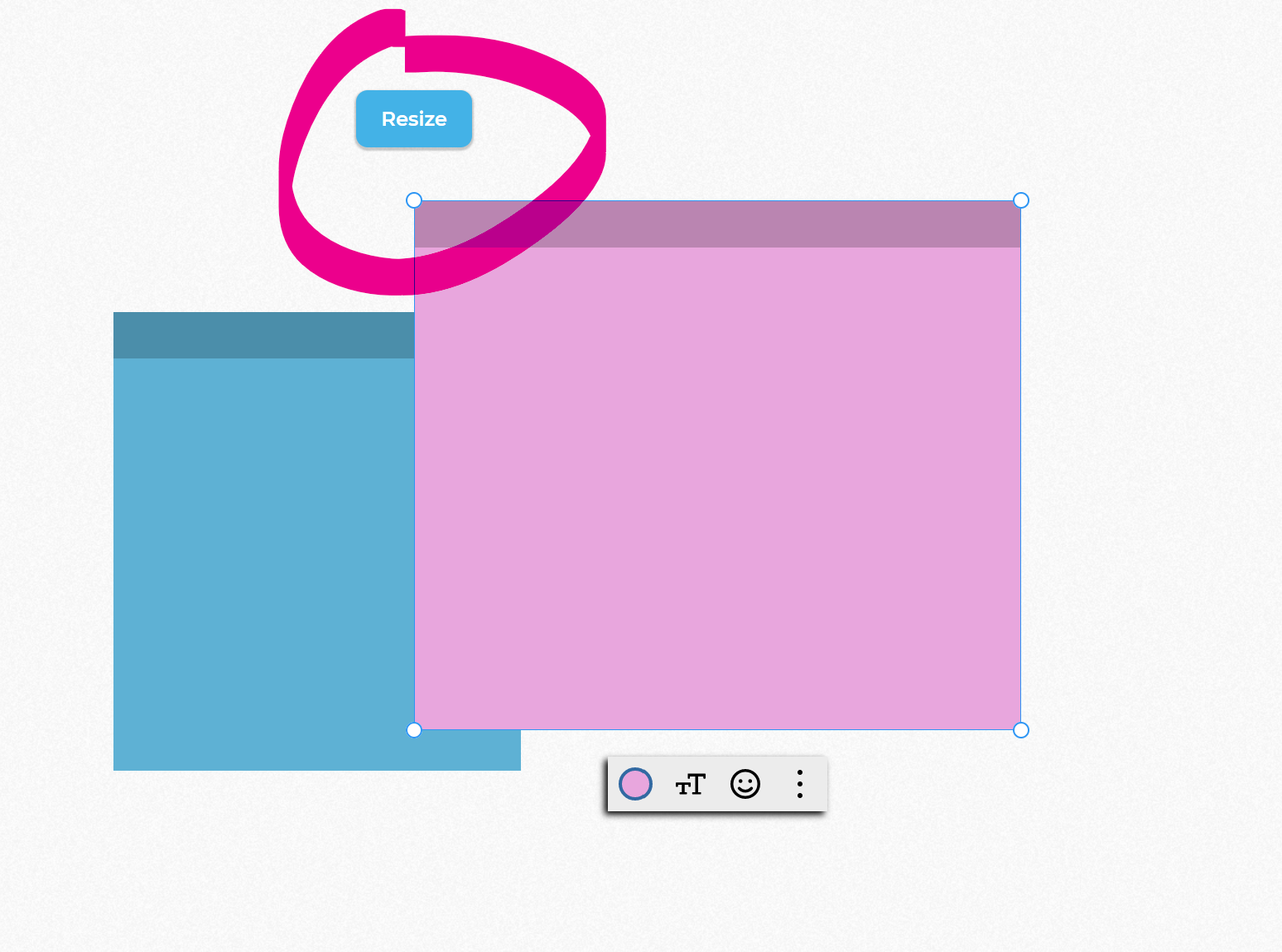 Do no forget to hold down the Shift-key on your keyboard if you wish to keep the proportions.
As seen below, objects such as sticky notes, images and texts now have more functions, such as duplicating objects or hiding the content within, from other participants. Hiding content is a great feature when brainstorming together, then you can reveal one item at the time and go through every idea one by one to sort and create action points from.
When you use the duplicate function you also duplicate all the text written within your notes, this is great for when you are preparing a meeting and creating a workshop with a SWOT analysis or a KANBAN.

Another new feature is that your video-feed of yourself is now flipped. This makes for an easier experience of seeing yourself on camera, since it shows you now in the same way as any mirror would.
We are continuously working on further improving NUITEQ Stage. If you want to learn more about what we have improve or how we do it or want to try out NUITEQ Stage for yourself, feel free to reach out to us and we will help you with all your questions and get started.